How to use: Downloadable habit tracker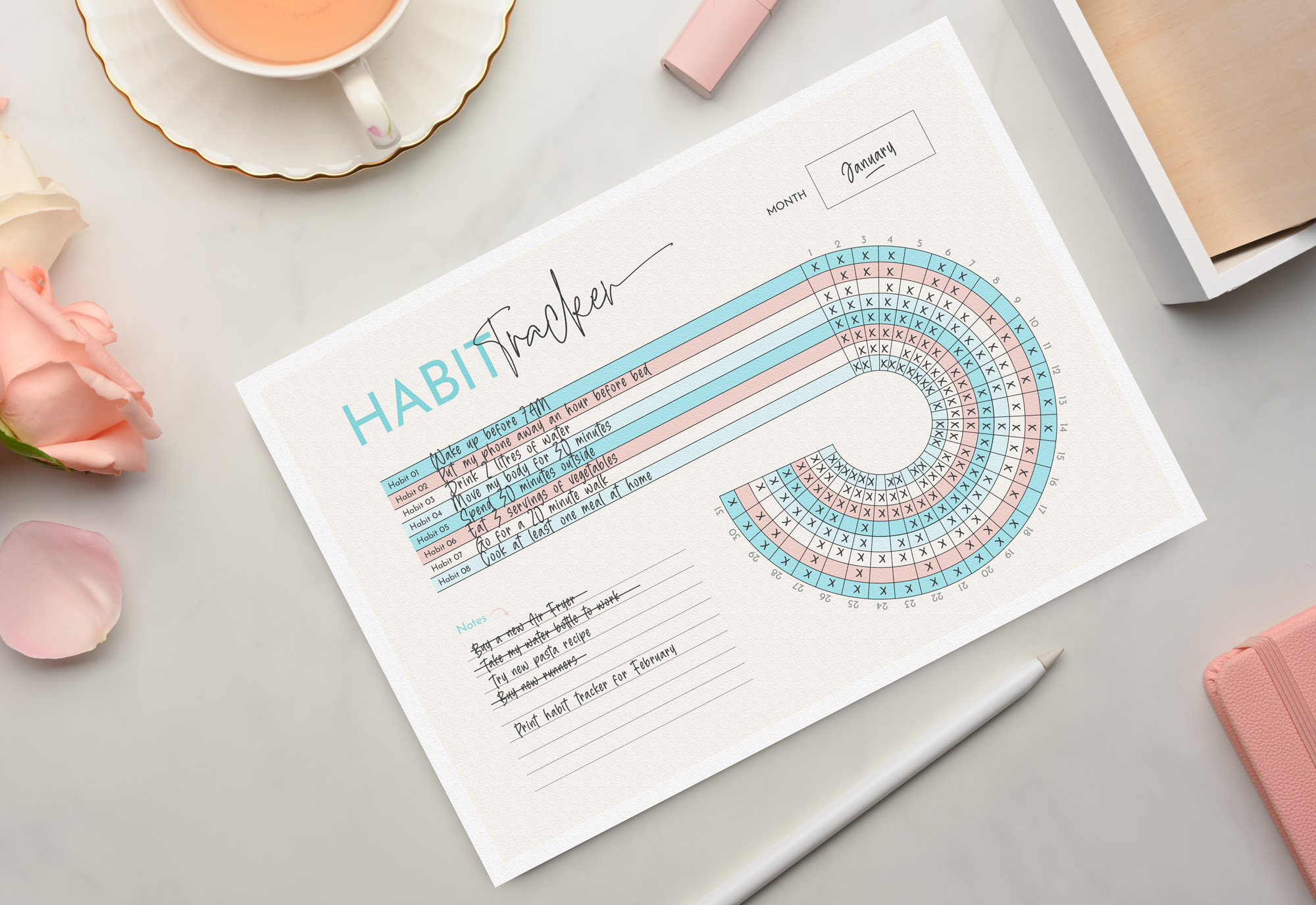 New year, new you, new goals!
Welcome to 2023 and what better way to kick it off than to stay on top of your goals by starting new habits!
They say it takes 66 days to form a new habit and we have the perfect way for you to stay on track.
We've put together a downloadable habit tracker, so you can keep track of new habits you want to implement into your life! Download it
here
.
How do you use it? We're so glad you asked!
Write the month in the top right hand corner.
On each line, write what the habit is you want to track.
Each day you complete this habit, mark the day of the month with a cross.
Use the notes section for any notes throughout the month.
This is a great and easy way to stay on top of your goals this year! Print this out each month, and share it with a friend! Don't forget to tag us on socials if you use it!
Happy habit tracking!